Dylan Jacovo
Associate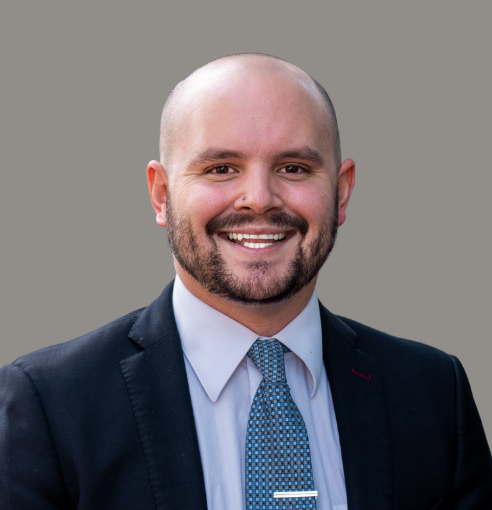 Dylan Jacovo joined ESG as an Associate in March 2022 to support the postsecondary transitions portfolio. Prior to joining ESG, Dylan served as an Associate Policy Analyst at The Hunt Institute, a North Carolina-based non-partisan education policy organization. In this role, Dylan supported the Institute's state engagement work and routinely collaborated with elected officials throughout the country on issues that span the full education continuum and worked to support state lawmakers across the political spectrum in their efforts to become equity-minded education policymakers.
Before his time at The Hunt Institute, Dylan was an Irving B. Harris Fellow at the University of Chicago's Harris School of Public Policy. While in graduate school, Dylan held a variety of research and policy positions; specifically, he worked as a Graduate Assistant in the Office of Diversity & Inclusion at the Harris School, where he helped support the design and implementation of the school's first strategic plan for diversity, equity, and inclusion. He also served as a Research Assistant with the Behavioral Insights and Parenting Lab, and as a Graduate Policy Fellow with MassINC, a non-partisan public policy think tank, where he supported the organization with mixed-methods research and analysis regarding the labor market returns to community college in Massachusetts.
Prior to graduate school, Dylan worked as an AVID tutor and substitute teacher in Tucson, Arizona, where he supported students in several dozen urban public schools, in all grades PK-12. He also spent a summer in student services and recruitment at Paradise Valley Community College in Phoenix, Arizona.
An Arizona native, Dylan graduated summa cum laude from the University of Arizona with a Bachelor's degree in Political Science – Law & Public Policy. He also holds a Master's degree in public policy from the University of Chicago and a M.A. Certificate in Education & Society with the UChicago Committee on Education.
Why are you in this work?
I myself am a bi-racial first-generation college student, and my personal experiences in education have deeply shaped who I am as a person and how I understand the obstacles and barriers students routinely face along their path toward a postsecondary degree or credential of value. I feel I have a personal responsibility to use both my academic and professional skillset to help strengthen access to high-quality and robust learning opportunities for students across the full education continuum and to help ensure students are prepared for college and career regardless of their background or zipcode.
Why ESG?
ESG not only recognizes the significance of a high-quality postsecondary education, but the organization has also focused its mission on improving access and postsecondary attainment rates for students from marginalized or low-income backgrounds in particular. The team's diverse experience and commitment to cross-sectoral collaboration and partnership also excites me.