Kenyatta Lovett, Ph.D.
Principal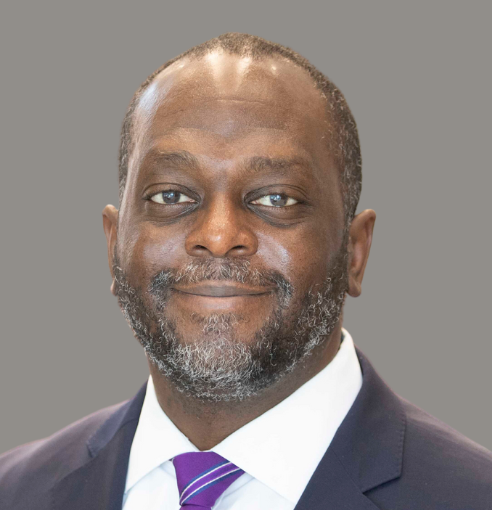 Kenyatta Lovett joined ESG in 2023 to lead its Postsecondary Attainment portfolio. In this capacity, he advances ESG's vision and work focused on ensuring that higher education serves as an engine of economic opportunity and mobility, equipping more students with high-value degrees and credentials that lead to well-paying, in-demand careers.
Kenyatta previously served as the Managing Director for Higher Education and Workforce at Educate Texas. In this role, he managed the portfolio of programs to support the organization's strategic plan to significantly contribute to the attainment goal for Texas. Under his leadership, Kenyatta led statewide initiatives focused on improving outcomes in college access, work-based learning, and transfer and credit mobility.
Prior to joining Educate Texas, Kenyatta served as the Assistant Commissioner for Workforce Services at the Tennessee Department of Labor & Workforce Development. Under his leadership, the agency launched the state's first apprenticeship office and improved collaboration with the state's higher education systems. In 2016, Kenyatta helped to launch the nation's first education advocacy group focused on increasing postsecondary attainment, Complete Tennessee, serving as the Executive Director. Prior to joining Complete Tennessee, Kenyatta served as an Assistant Vice Chancellor at the Tennessee Board of Regents and worked in different leadership roles at Volunteer State Community College.
Kenyatta led statewide initiatives for the community college system in Tennessee and played a critical role in the implementation of major higher education reforms, including the Complete College Tennessee Act of 2010 and Governor Haslam's Drive to 55 Plan. The Tennessean recognized him as one of five key people responsible for the successful launch of Tennessee Promise, the state's initiative to cover tuition for high school graduates attending a community college.
Kenyatta serves on national advisory boards to advance the growth of credential-to-career strategies and regional collaboration to improve economic mobility. He is an adjunct professor at Tennessee State University and Lipscomb University. Kenyatta has served as a columnist and contributing author for topics related to higher education, public policy, and governance.
Kenyatta has a B.F.A. from Howard University, an M.B.A. and a Ph.D. in public administration from Tennessee State University.