Heather Justice
Director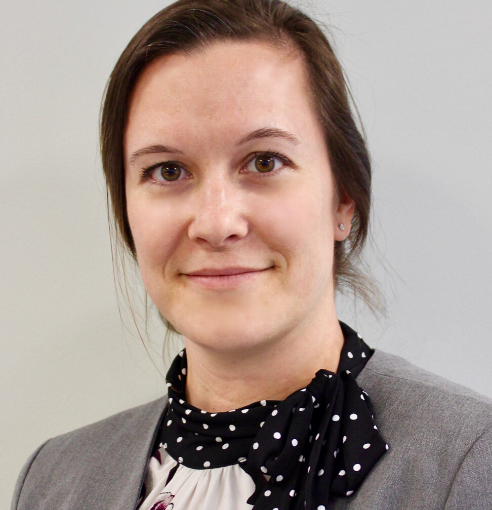 Heather Justice joined ESG in 2020 to lead and support the work on career readiness and aligning high quality  K-12, postsecondary, and industry pathways.
Prior to joining ESG, Heather served as the Division Director for College, Career and Military Preparation within the Texas Education Agency where she oversaw the implementation of the Texas Regional Pathways Network, high-quality Career and Technical Education programs, work-based learning, industry certifications of value, and College and Career Readiness School Models such as Early College High Schools, Pathways in Technology Early College High Schools, and Texas STEM Academies. During this time Heather also served as the Secretary and Treasurer on the Board of Advance CTE.
Prior to joining the Texas Education Agency, Heather was the Executive Director of Career and Technical Education for the Tennessee Department of Education. In this role she managed the comprehensive reform of Career and Technical Education programs of study, instituted data sharing agreements to obtain industry certification data, overhauled licensing of CTE educators, and established a statewide professional development model for CTE educators.
Heather taught high school accounting and marketing and served as a public relations and campaign finance consultant. She holds a Master's in education from the University of Phoenix and a Bachelor's degree in business administration from the Florida State University.
Why are you in this work?
I am a former educator who came into this work to help students find their path in life. I am passionate about education pathways and ensuring that students have equitable access to opportunities into college and careers. I've experienced pathways from the employer side, the educator side, and the state agency side and worked in implementation as well as policy. This space is demanding and simultaneously rewarding and I wouldn't have it any other way.
Why ESG?
ESG has an incredible reputation and I am excited to be a part of the team and engage in the work. I admire and respect so many of the individuals in this group and have been lucky enough to work with them in the past in Tennessee and in Texas. This group is intelligent, hard working, and a joy to be around.
Connect with Heather
Make contact by email.